Chamber After Hours Celebrates the Red Cloud Community Foundation Fund
Chamber After Hours Celebrates the Red Cloud Community Foundation Fund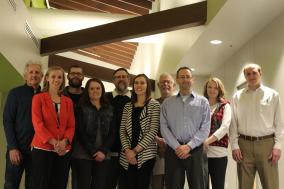 The Red Cloud Community Foundation Fund invites the community to help celebrate their successful completion of their Rural Development Philanthropy Challenge. Any of the 241 unique donors to the campaign are especially encouraged to attend.
The event will be held from 7pm to 9pm at On the Brix and will follow an artists' reception featuring Red Cloud photographers Liz Rasser & Linda Brinda at the Red Cloud Opera House Art Gallery which will occur from 5pm to 7pm. Everyone is encouraged to attend both events if possible.
RCCFF's celebration is a Red Cloud Area Chamber of Commerce "Chamber After Hours" events. All Chamber members are strongly encouraged to attend. Food will served.
Contact any RCCFF member for more details.