Children's Theatre Reimagined
Children's Theatre Reimagined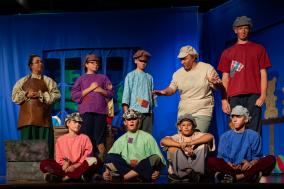 From the Willa Cather Foundation:
We're re-imagining our traditional children's theatre production! One day workshop, outdoor rehearsals, smaller groups, local leaders, and more volunteers will help ensure the safety of all while creating a memorable drama experience for area youth.
Contact The Willa Cather Foundation at 402-746-4065 for more information!
Thank you sponsors!
Rick and Barb Kudrna
Kenny's Lumber