Farmers and Merchants Banquet
Farmers and Merchants Banquet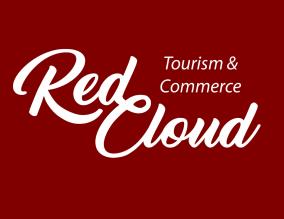 The 69th Farmers & Merchants Banquet will be held on Friday, January 25th at the Red Cloud Community Center from 5:30pm to 11pm. This year's event will feature a raffle of 4 large prizes, a Prime Rib Dinner, Entertainment from Two Chicks With a Kick, and Featured speakers Matthew Hansen & Sarah Baker Hansen will talk about their book "The Better Half: Nebraska's Hidden Treasures"

Raffle items include:
*Traeger Grill valued at $700 (donated by Kohmetscher Feeds)

*Visit Red Cloud Package: includes 1 night at the Kaley House and a Season Pass to Opera House Events, and more! Valued at $500

*Goodrich Cabin Outdoors Package: 1 night stay at the Goodrich Cabin, gift certificates and baskets from The Palace Lounge, Hometown Market, and On the Brix, tour of the Starke Round Barn. Valued at $600.

* 1/4 Beef donated by the Red Cloud Area Chamber of Commerce and Gottsch Cattle Company.

Raffle tickets are $20 apiece, with only 50 tickets available for each item. Banquet tickets are $20, but only $10 for Chamber members. Sponsorships are available and include free tickets.

Contact the Chamber at 402-746-4065 or speak with any Chamber officer for more information.

All proceeds from the Banquet support the Chamber's Utility Rebate Grant and Storefront/Facade Improvement Grant and also allow the Chamber to continue to organize events like Street Car Days, the Shopping Extravaganza, the Easter Egg Hunt, and more!