My Ánton/ia by A.P. Andrews
My Ánton/ia by A.P. Andrews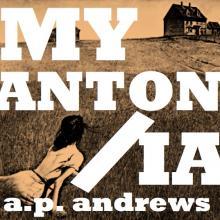 July 20, 2018

to

July 22, 2018
As a young girl, Antonia moves with her family to Black Hawk, Nebraska. Isolated and unable to speak the language, she is desperately alone- until she meets Jim, a young neighbor with a penchant for telling tall tales. The two quickly become entwined in ways neither thought possible- and decades later find themselves at the center of what may be the greatest love story never told.
Three Showtimes:
Friday, July 20th at 7:30 p.m.
Saturday, July 21st at 7:30 p.m.
Sunday, July 22nd at 3:00 p.m.
Sponsored By:
Rick & Barb Kudrna