Celebrate Red Cloud's Upcoming 150th Anniversary by Giving Back to Your Hometown!
Celebrate Red Cloud's Upcoming 150th Anniversary by Giving Back to Your Hometown!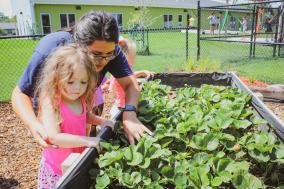 A special message from the Red Cloud Community Fund
Nearly 150 years ago, Silas Garber helped establish Red Cloud on his Homestead claim. Early settlers to the region faced a variety of hardships, but those who persevered cultivated the land, built beautiful homes, constructed a charming downtown, and created a prosperous and tight-knit community.
Today, we have our own struggles to overcome. It has been a trying year, yet many of us have been bolstered by a greater appreciation for home and a recognition that fulfillment comes from reconnecting with and serving our communities. Our dedication to improving our quality of life in the face of a pandemic is a testament to our resiliency. It is the same sort of determination that allowed our forbearers to survive the harsh realities of life here 150 years ago. Today, we apply that same tenacity toward ensuring Red Cloud continues to not only survive, but to thrive.
2020 has demonstrated quite clearly that we cannot do it alone. We need your help to make sure Red Cloud remains a great place to be a kid by supporting youth programs and The Valley Child Development Center. We need your help to make sure we can continue promoting Heritage Tourism Development and the positive momentum it creates, which has led to the transformation of several downtown buildings and entrepreneurs being willing to take a chance on Red Cloud. We need your help to make sure we continue to revitalize downtown with the addition of the Hotel Garber. We need your help to continue making grants to local organizations like the Webster County Senior Services Center, Cherry Corner Estates Assisted Living Facility, and the Red Cloud Historic Preservation Commission.
Please help us celebrate Red Cloud's upcoming 150th Anniversary by making a tax-deductible donation of cash, agricultural commodities, stock, or a qualified contribution from an IRA. Our goal for 2021 is to raise $150,000 in donations to match an additional $150,000 in challenge grants from generous supporters. Success would help us meet future community needs by boosting our perpetual endowment for grant making. Pledges can be fulfilled over multiple years, and there are special tax advantages connected to charitable giving in 2020 thanks to the CARES Act. Contact us or your financial advisor to learn more.
With your help, we are certain that Red Cloud will continue to be a great place to live, work, and raise a family for another 150 years and beyond. Thank you!