Kyle Klein of Red Cloud Earns AARP's Highest Award for Volunteer Service in Nebraska
Kyle Klein of Red Cloud Earns AARP's Highest Award for Volunteer Service in Nebraska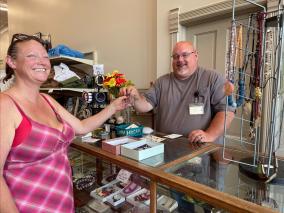 Kyle Klein of Red Cloud is the 2021 recipient of AARP Nebraska's most prestigious volunteer award to people age 50 and over.

The AARP Andrus Award for Community Service recognizes Klein for his extraordinary record of service and the lasting impact he has made on the lives of others in his community.

As part of the award, AARP Nebraska will give the Webster County Community Hospital and the Red Cloud Senior Center each a donation for $1,250 on behalf of Klein, who designated the nonprofits as his charities of choice.