National Willa Cather Center Selected for the 2021 Nebraska Tourism Passport Program
National Willa Cather Center Selected for the 2021 Nebraska Tourism Passport Program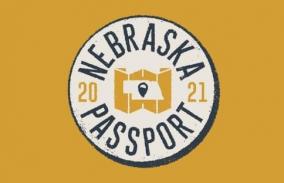 The Nebraska Tourism Commission has announced that the National Wila Cather Center will be one of seventy stops included in the 2021 Nebraska Passport program this year. Nebraskans and tourists travel throughout the state collecting stamps to earn prizes, while also supporting Nebraska's tourism destinations and local businesses. Travelers will have from May 1 through September 30 to visit the attractions and get their stamps.
Now in its twelfth year, the Nebraska Passport provides significant economic impact for the state and for the communities included in the program. The NWCC has been selected in several past years and is the only Passport stop in the immediate region in 2021. "We are honored to have been selected this year, especially as people are eager to travel again, and perhaps a bit closer to home," commented Catherine Pond, marketing coordinator. "The Passport program allows us greater exposure within Nebraska's unique tourism offerings and a special opportunity for our tour guides and front line staff to interact with Passport travelers."
According to the study done by Dean Runyan Associates, in 2019, the Nebraska Passport program not only generated $23.7 million in traveler spending but $1.9 million in state and local tax revenue. For every dollar Nebraska Tourism invested in the program, $150 was generated in traveler spending and $12.30 was generated in tax revenue. Participants included residents from 37 states and 418 Nebraska communities. Additionally, the study found that 82 percent of passport participants made an overnight trip with 81 percent of them staying in traditional lodging.
The NWCC will offer discounts and incentives throughout the program. Passports will be available at participating stops starting May 1st or can be pre-ordered at NebraskaPassport.com. Participants are also encouraged to download the Nebraska Passport App on their smartphone to collect digital stamps, supplementing the passport booklet for convenience. The app will be updated with the 2021 information on May 1st. To download, search 'NE Passport 2021' in the Apple App Store or Google Play App Store.