The Ensemble Theatre: "Roll of Thunder, Hear Me Cry"
The Ensemble Theatre: "Roll of Thunder, Hear Me Cry"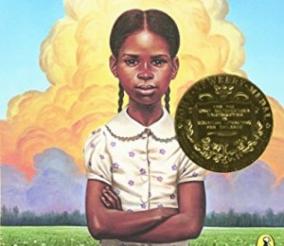 7:30pm in the Auditorium
Based on Mildred Taylor's classic young adult novel, the theatrical adaptation of Roll of Thunder, Hear My Cry is the story of one family's struggle to maintain integrity, pride, and independence in the face of racism and social injustice during the Jim Crow era. It is also the story of Cassie Logan, an independent girl who discovers why it is crucial for her family to own their own land. Over the course of a milestone year, Cassie learns to draw strength from her personal sense of dignity and self-respect, despite overwhelming racial injustice. The mission of The Ensemble Theatre is to preserve African American artistic expression; to enlighten, to entertain, and to enrich a diverse community. Programs from an afternoon student-only presentation will serve as a free family pass to the evening public performance.
Opera House programming is made possible through the support of the Nebraska Arts Council and the Nebraska Cultural Endowment.
Sponsors:
Rick and Barb Kudrna