Plan Your Escape to Red Cloud and the Heart of America!
Plan Your Escape to Red Cloud and the Heart of America!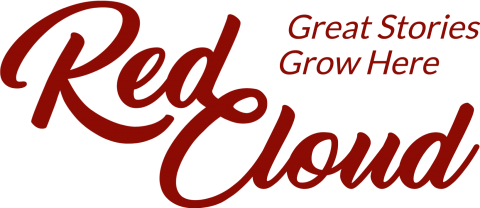 If you dream of escaping the urban crush for the serenity of a small town, then Red Cloud is the perfect destination to spend a quiet weekend. Red Cloud—population 962—is located in the heart of south-central Nebraska, 6 miles north of the border with Kansas. With its quaint lodging options, rich history, arts and entertainment programs, historic attractions, and recreational activities, there is never a shortage of fun and worthwhile things to do while visiting the community. For more information about visiting Red Cloud, click on the links and pictures below, read the article "10 Great Ways to Experience Red Cloud," or give us a call at 402-746-2653. When you're ready to make your visit, consider using one of the itineraries listed below or book a "Walk in Her Footsteps" package at the National Willa Cather Center! Red Cloud packages are also available and can be put together based on your individual needs! Just contact Heritage Tourism Development Director Jarrod McCartney at the number above or at jmccartney@redcloudnebraska.com!  

Spend three inspiring days exploring Willa Cather's world and Red Cloud with the Walk in Her Footsteps package. Weekend tour packages require 30-days advance booking to plan your perfect weekend. The National Willa Cather Center proudly offers a wide range of engaging activities and authentic experiences. From her quaint childhood home to the windswept prairie that memorializes her, visitors of all ages and backgrounds are guaranteed to depart Red Cloud with a fresh idea of Willa Cather and the Great Plains. Come witness the sites and sounds that changed American literature. Contact Rachel Olsen at 402-746-2653 for more information.
Day Trip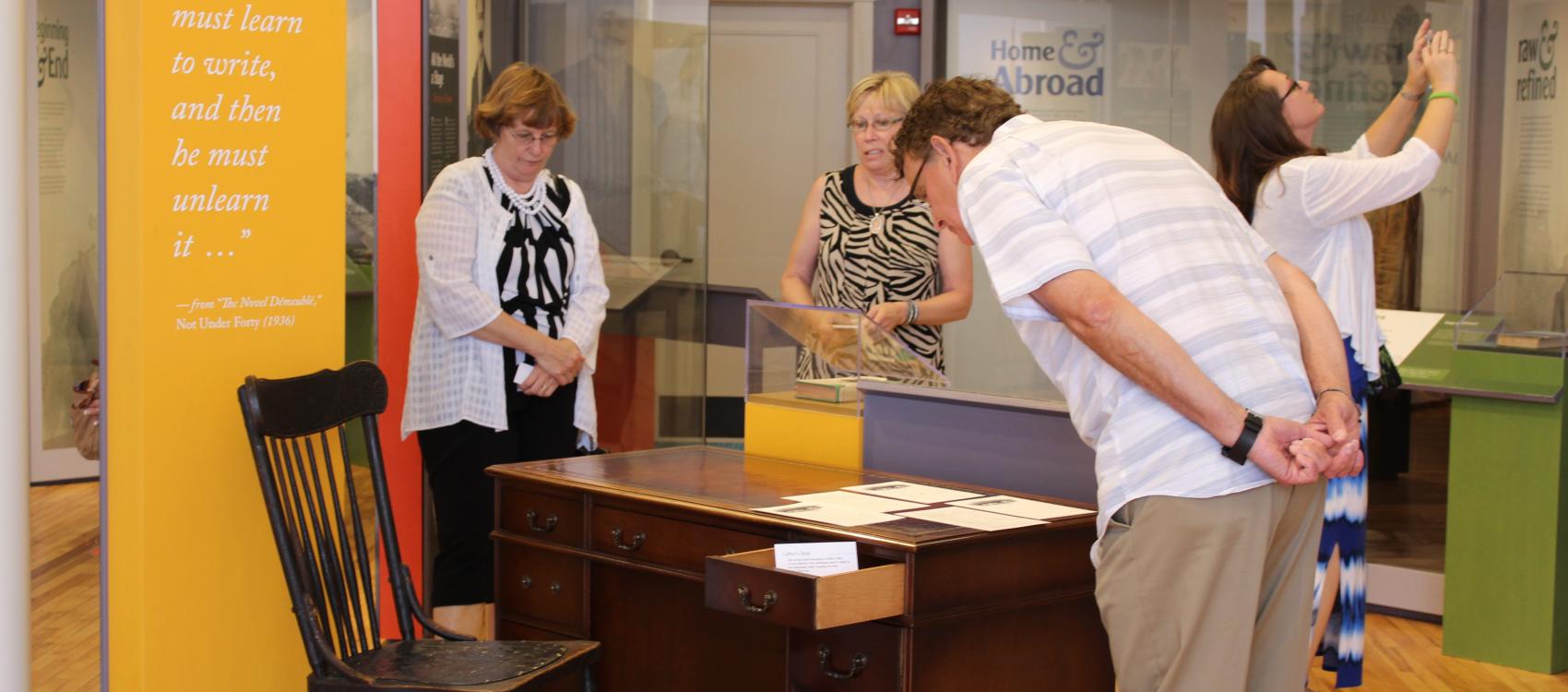 Only have a few hours or an afternoon available? Perhaps you're passing through Red Cloud on the way to another destination? While we would love for you to stay longer and explore all we have to offer, there's plenty of great options available for a visitor on the go! We recommend organizing your visit around a tour of the National Willa Cather Center historic sites, the Starke Round Barn, the Willa Cather Memorial Prairie, and the Webster County Historical Museum. Check out our weekday and a Friday/Saturday sample itineraries for some tightly scheduled inspiration! All tours are subject to attractions/businesses being open and, presently, to any restrictions related to the coronavirus pandemic. Interested in an overnight stay? Check out these detailed itineraries for some additional inspiraton: 1) Early Spring, 2) mid-Summer. 
Weekend Escape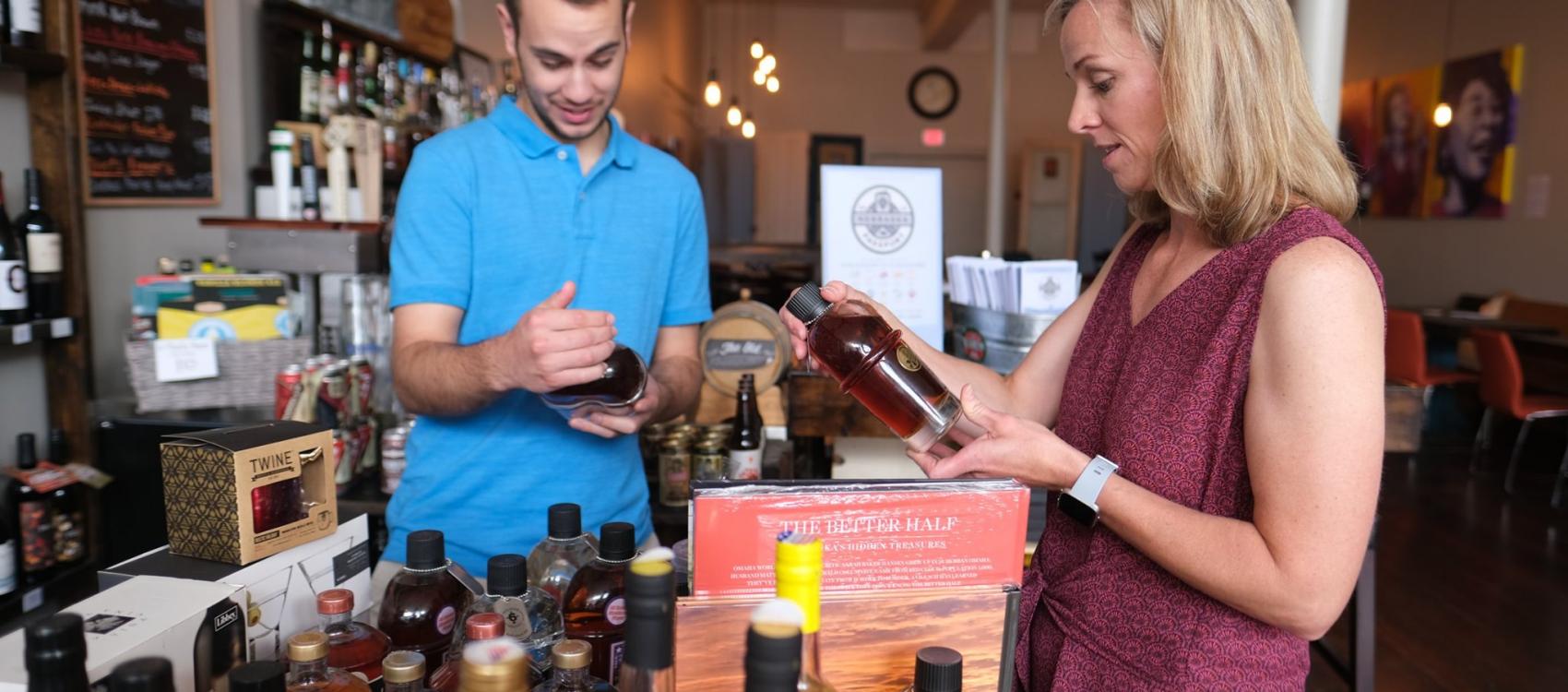 Need more time to explore? If you're not necessarily a Cather enthusiast but want to get a richer Red Cloud experience, then this option is for you! This three day itinerary allows you to really get to know the community. For additional ideas about immersing yourself in the Great Outdoors while you visit Red Cloud see the Recreation option below. You could put together at 3 day or weeklong itinerary that focuses on golf, boating down the river, hunting or biking our scenic routes. Contact Jarrod McCartney at 402-746-2653 or jmccartney@redcloudnebraska.com to book a package or arrange your visit! 
Extended Stay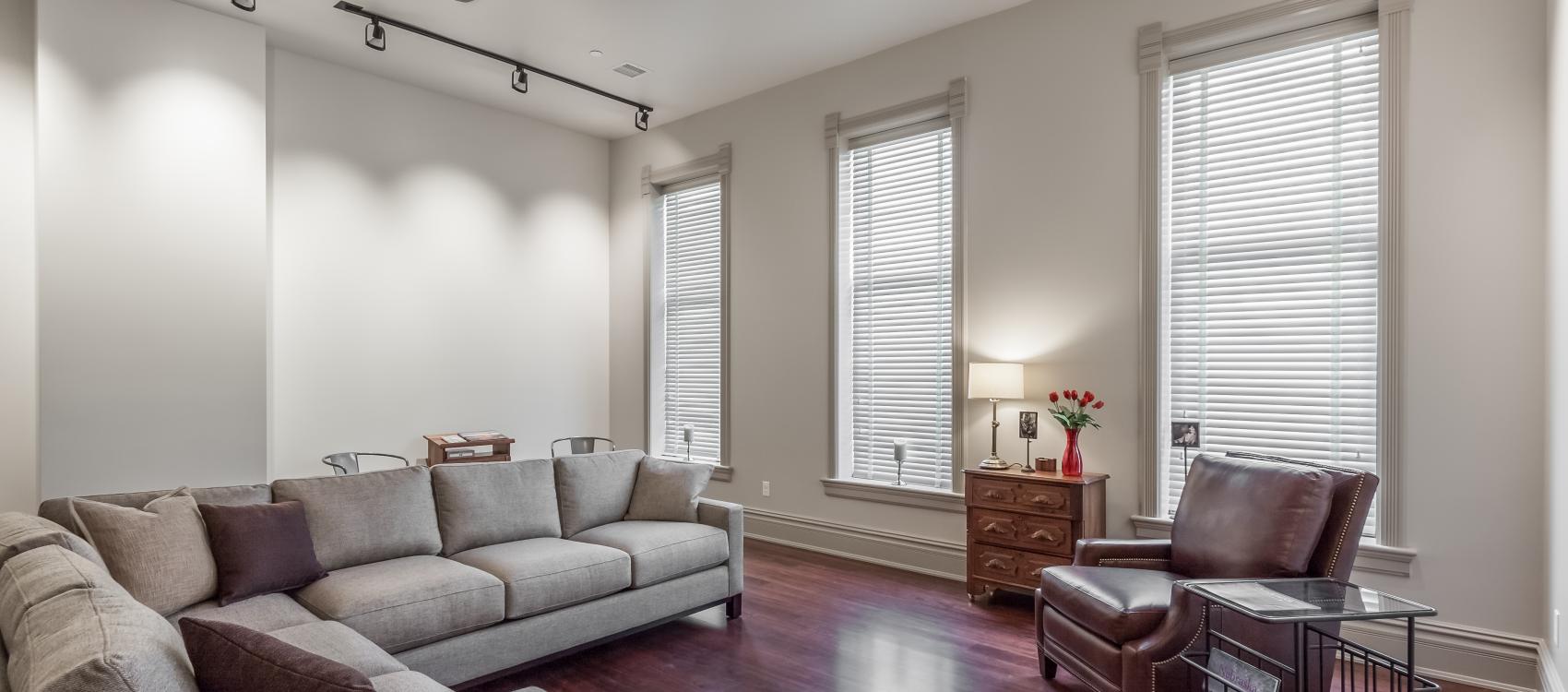 One of the drawbacks of having a full intinerary is that you don't get to fully enjoy your lodging accommodations. Consider staying a full week at one of our fabulous B&Bs like the M Guest House, the Cather Second Home Guest House, Villa Willa (pictured above), the Bed & Breakfast on the Hill, and the George Cather home. Red Cloud has plenty to do but it's also a perfect place to escape, unwind, and unplug from the world as well.
There's also a lot going on in our region. While we think we're pretty extraordinary, there are also several daytrip itineraries throughout South Central Nebraska and North Central Kansas. We recommend checking out other cultural and roadside trips in the region like the Homestead National Monument, the Garden of Eden and Grassroots Arts Center in Lucas, KS, the Swedish Heritage on display throuought Lindsborg, KS, the Home on the Range Cabin, the World's Largest Ball of Twine, one of the World's Largest Porch Swings, Pioneer Village, the Stuhr Museum, the quaint, Danish influenced village of Dannebrog, NE and the Archway Monument and Museum and Ft. Kearney Historical Site near Kearney, NE. During the Spring we highly recommend visiting the Crane Trust or the Rowe Sanctuary. Taking scenic drives through Nebraska's unique Sandhills region is also highly recommended. The Sandhills, Willa Cather and the Cranes all together is a quintessential Nebraska experience!!! We recommend a Red Cloud, Tri-Cities (Hastings, Kearney, and Grand Island), Ord, Burwell, Broken Bow, Holdrege, and Alma loop (especially the drive along the North Loup River on Highway 11!)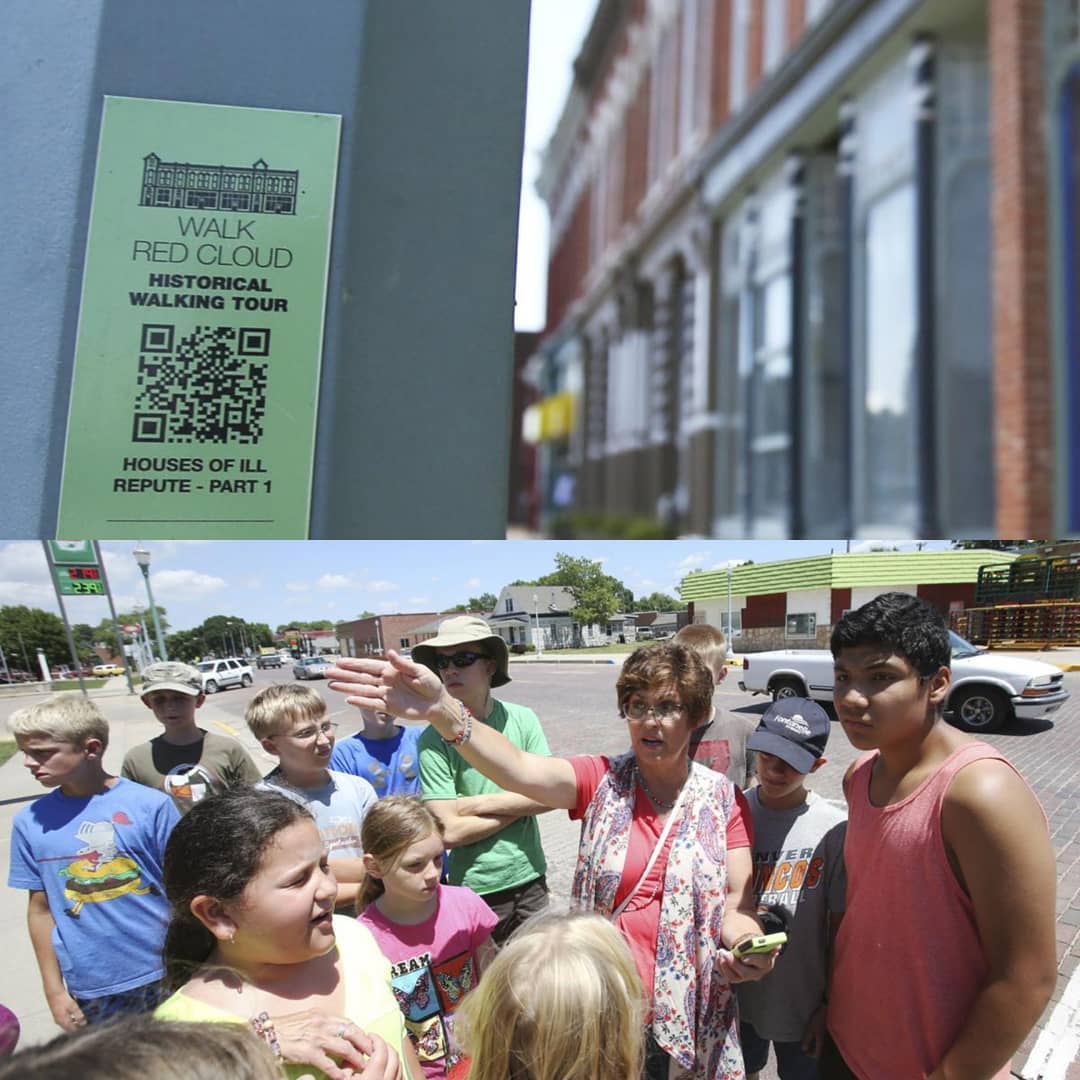 Walk Red Cloud is the perfect socially distanced tourist activity, especially if you're a Great Plains history buff! Simply use the camera on your mobile device or download a QR code scanner and explore Red Cloud's past with local historian Suzi Schulz. Codes are located on lampposts throughout downtown Red Cloud. There's a lot to learn and read and the project will be adding even more sites in the coming months! 
From the Walk Red Cloud website: Come join past visitors, including E. G. Marshall, Susan B. Anthony, David McCullough, Debra Winger, Helen Keller, Julie Harris, Father Flanigan, Levar Burton, Rin Tin Tin, Chief Medicine Horse, Maya Angelou, Garrison Keillor, Bishop Clarkson, Dick Cavett, Alexander Payne, William Jennings Bryan, Ken Burns, Carrie Nation, Gunnar & Matthew Nelson, Lucia Woods, Eva Marie Saint, Blind Boone, Jon Bokencamp, and many others as you travel the streets of Red Cloud. Absorb some of those same sites and structures that a few of our native and adopted sons and daughters: Cy Young, Willa Cather, Silas Garber, Lea Penman, Harry Obitz, Dazzy Vance, William Norris, Fatty Arbuckle, Mildred Rhodes Bennett, and Clarence Mitchell once experienced.

The Country Tour highlights twenty historic sites related to the life and writing of Willa Cather. You may schedule a guided tour of these sites by contacting Rachel Olsen at the Willa Cather Foundation at 402-746-2653 or rolsen@willacather.org, or you may purchase a detailed Country Tour Book for a self-guided tour. On the Country Tour, visitors  drive themselves through roughly fifty miles of the Webster County countryside, including settings from My Ántonia, O Pioneers!, One of Ours, short stories "Neighbour Rosicky" and "Peter," and others, as well as many scenes from Cather's own life—the Cather homesteads and the prairies and river where the Cather children played and explored. Roads are not always passable during inclement weather, so please plan accordingly.
The Self-Guided Tour is an extensive self-guided exploration of the many historic sites and locations related to the life and times of Willa Cather. Maps are available at the National Willa Cather Center or can be downloaded here.
Brief information about each site is included. Please note that tours of the properties themselves are available during scheduled tours only, and only properties marked with an asterisk are owned and managed by the National Willa Cather Center; all others are privately owned, and we ask that visitors respect the privacy and property of the owners.
Recreation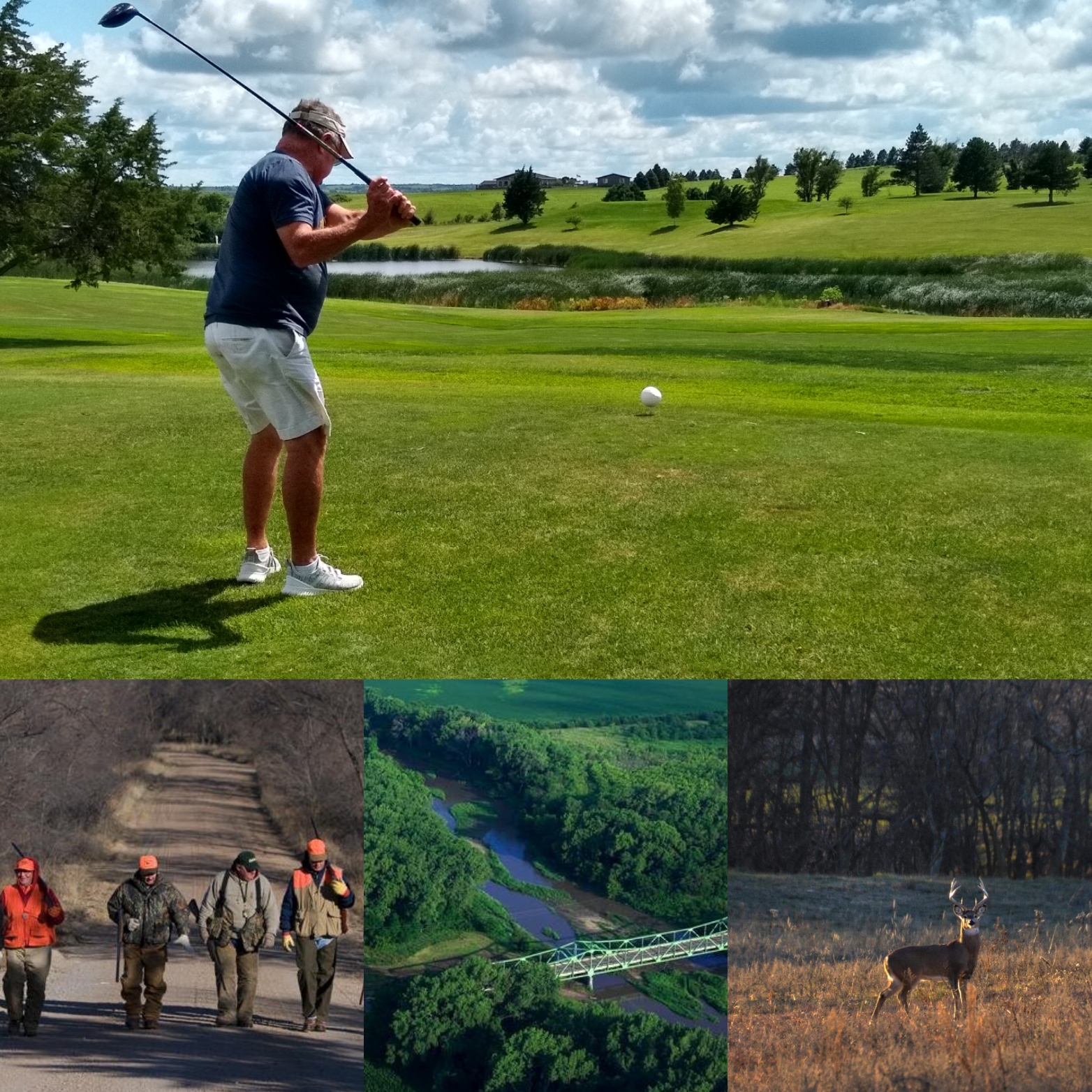 Red Cloud offers visitors interested in spending time in the Great Outdoors a variety of options in addition to bowling, yoga at the Community Center, and other opportunities for indoor fun. Fishing and hunting opportunities abound in the region. Please get permission before hunting or fishing on private land or consider visiting one of the 3 Public Wildlife Management Areas nearby (Elm Creek, Indian Creek Pond, and the Narrows) or the Liberty Cove Recreation Area near Lawrence, NE. Red Cloud's public golf course is also one of the best in the state!
Don't want to get out of your car? Red Cloud has plenty of scenic country drives throughout the Republican River Valley and into Kansas. Contact Tourism & Commerce Director Jarrod McCartney at jmccartney@redcloudnebraska.com for routes including Rd 1600 connecting the Starke Round Barn to Malick Park, Walnut Creek Road, the River Road from Guide Rock to Inavale and the Cather Country Tour (see above). We also recommend checking out the Heritage Highway Scenic Route between Brownville and Edison, NE as well as the Post Rock Scenic Byway and Wilson Reservoir just to the south in Kansas. 
Photo Credits: Jeff Haller, Rob Olsen, Jarrod McCartney, Dean Jacobs/Nebraska Tourism Commission, Laura Beahm, and Cheryl Wilson