Hotbox Revival Band
Hotbox Revival Band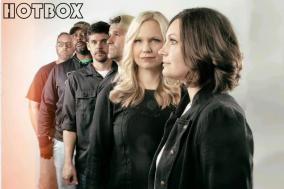 Aug. 7th * ~8pm * Beer Garden/Tennis Courts
Featuring Red Cloud's own Eric Horne!
From the band's bio:
HOTBOX REVIVAL BAND formed in the summer of 2018 as a result of a lost wager on a 1996 Vikings/Packers football contest.
Since that time they have forged ahead with the singular goal of dominating the local music scene (with a second and much more achievable goal of having fun, and earning enough money to buy more better gear).
HBRB has managed to get along enough to stay together, and in the meantime put together a kick ass list of covers from the 60s to today. A really drunk old man at a show one time told them they did a country song "purdy good". This was a highlight of their 2019.
In all seriousness we always have a great time at our shows, and work hard to put on a fun product that allows our audience to get up and dance. We love meeting new friends in the local music scene. Come hang out with us soon!!!