Impact Willa Cather
Impact Willa Cather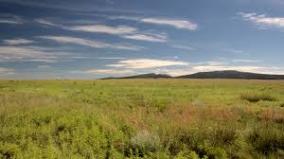 July 29, 2019

to

August 7, 2019
The Red Cloud Opera House is thrilled to collaborate with Impact Nebraska, a juried group of nationally-known artists living and working in Nebraska, to present Impact Willa Cather! This brand new fine arts exhibit features works inspired by Willa Cather's own words and paired with a brief descriptor—perhaps it shares an artistic technique, tells a story, gives insight into the artist's world, or provides the source of inspiration from Cather's writing. Impact Willa Cather will be on display in the Gallery May 29–August 7, 2019, with an artists' reception Friday, May 31 at 5:30 p.m. While the reception will take place in conjunction with Spring Conference, it is free and open to the public.
The twenty-five artists of Impact Nebraska regularly showcase their work through educationally themed exhibits across the region's museums and galleries. Impact Nebraska is a nonprofit visual arts organization, founded in 1985, with a mission to educate through art and outreach.
Pictured is "Floor of the Sky" by Ben Darling of Sidney, Nebraska.