RCCFF Community Banquet & Silent Auction
RCCFF Community Banquet & Silent Auction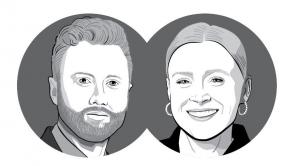 Celebrate all of the great things happening in Red Cloud and hear more about the future plans of Heritage Tourism Development, the Valley Child Development Center, and much more at the annual RCCFF Community Banquet & Silent Auction. THE EVENT IS FREE AND OPEN TO EVERYONE.

Social hour will start at 5:30pm at On the Brix. The dinner will begin at 6:30pm in the Red Cloud Opera House. Dinner is free thanks to our sponsors, the Gary Thompson Agency, Brad Wulf/DeKalb Seed, and Heritage Bank.

Our keynote speakers will be Omaha World-Herald columnists Matthew Hansen and Sarah Baker Hansen. Matthew is a 1998 graduate of Red Cloud High School. Matthew and Sarah's book, "The Better Half: Nebraska's Hidden Treasures" features a chapter on Red Cloud. They will discuss their travels in rural communities across the state and talk about the transformation that has taken place in Red Cloud over the last 20 years.

We are also adding a silent auction this year. Items will be displayed on the Opera House stage. Stay tuned for updates about available auction items. The proceeds will go to our Legacy Endowment which will ensure that there's a fund for future projects for years to come. All donations will be matched 50% by the Sherwood Foundation out of Omaha.

Please RSVP to Jarrod McCartney at jmccartney@redcloudnebraska.com or 402-746-2653 if you can attend.