Reading Cather at 150: A Virtual Study with Benjamin Taylor
Reading Cather at 150: A Virtual Study with Benjamin Taylor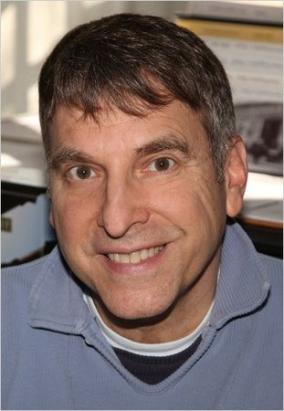 As part of the National Willa Cather Center's efforts to commemorate acclaimed novelist Willa Cather's 150th year, we are pleased to announce a special virtual event series with acclaimed writer and biographer Benjamin Taylor! Join us in honoring Cather's prolific writing career and contributions to American letters by attending one or all of these special studies focusing on a selection of Cather's most famous and beloved novels. The fourth study in this series will focus on Death Comes for the Archbishop, cather's acclaimed and perhaps most Modernist novel set in the American southwest.
Here is a full schedule for this series. We will read:
April 27, at 7:00 pm CT: My Ántonia
June 1, at 12:30 pm CT: A Lost Lady
September 21, at 7:00 pm CT: The Professor's House
October 19, at 7:00 pm CT: Death Comes for the Archbishop
The format of each session will be a talk by Taylor followed by questions via Zoom's chat feature. For those who will miss a session due to work or other commitments, the sessions will be recorded and distributed soon after.
Taylor's virtual studies are also scheduled in anticipation of the publication of his new biography, Chasing Bright Medusas: A Life of Willa Cather. You can pre-order Taylor's book on the Willa Cather Foundation's website.
Stay tuned for more information about a special celebration of Taylor's new book on December 7th, Cather's 150th birthday. Tickets for this December event will be sold separately.
ABOUT BENJAMIN TAYLOR
Benjamin Taylor received a 2021 Award of the American Academy of Arts and Letters. His memoir Here We Are was published by Penguin Books in May 2020. His previous memoir, The Hue and Cry at Our House, received the 2018 Los Angeles Times/Christopher Isherwood Prize and was named a New York Times Editors' Choice; his Proust: The Searchwas named a Best Book of 2016 by Thomas Mallon in The New York Times Book Review and Robert McCrum in The Observer (London); and his Naples Declared: A Walk Around the Baywas named a Best Book of 2012 by Judith Thurman in The New Yorker. He is also the author of two novels, Tales Out of School, winner of the 1996 Harold Ribalow Prize, and The Book of Getting Even, winner of a Barnes & Noble Discover Award. He edited Saul Bellow: Letters, named a Best Book of 2010 by Michiko Kakutani in The New York Times and Jonathan Yardley in The Washington Post, and Bellow's There Is Simply Too Much to Think About: Collected Nonfiction, also a New York Times Editors' Choice. His edition of the collected stories of Susan Sontag, Debriefing, was published by Farrar, Straus & Giroux in 2017. French and Italian translations of Here We Are were published in 2021. He is a past fellow and current trustee of the John Simon Guggenheim Memorial Foundation and serves as president of the Edward F. Albee Foundation. Chasing Bright Medusas, his biography of Willa Cather, is due from Viking Press in 2023.