Virtual Author Series: Kelsey Squire
Virtual Author Series: Kelsey Squire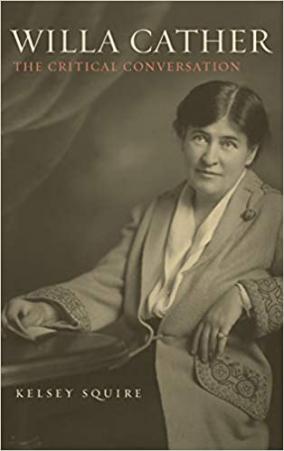 National Willa Cather Center
Join us as we sit down with Dr. Kelsey Squire to talk about teaching Willa Cather! Author of the book, Willa Cather: The Critical Conversation, Squire will discuss her book as well as how to incorporate biography and issues surrounding history, race, and gender as they relate to introducing Cather's work to students.We will also share additional teaching resources. Not a teacher? Not a problem! This author series event is for anyone who likes to read Willa Cather and put her work in context. Register for the event here.
You can purchase the book from the Willa Cather Bookstore website HERE.
About the Author
Kelsey Squire is an Associate Professor of English at Ohio Dominican University; she also serves as the Director for the Core Program at ODU. Her scholarship has focused on regionalism and reception studies, and she is particularly excited by research projects that are connected to her teaching. Some of these research projects include her article "Novel, Sequel, Draft: Classification and the Reception of Harper Lee's Go Set a Watchman" published in the journal Reception, and her book chapter "Receptive Readers: Teaching American Modernist Literature Through Book Reviews and Letters," which appeared in the volume Teaching Modernist Anglophone Literature, edited by Mary C. Madden and Precious McKenzie. Her most recent project, Willa Cather: The Critical Conversation provides an approachable overview of Willa Cather's reception from the 1920s through the early decades of the twenty-first century.