Virtual Author Series: Tracy Daugherty
Virtual Author Series: Tracy Daugherty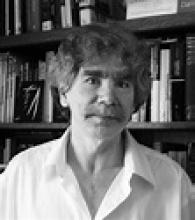 Help the National Willa Cather Center welcome Tracy Daugherty as he discusses his book 148 Charles Street. This fictional novel explores the friendship between Willa Cather and Elizabeth Shepley Sergeant. Two different writers with distinct styles. Cather was the novelist while Sergeant was the muckracking journalist. Their friendship becomes tested after Cather fictionalizes a war that Sergeant covered. This is a story of how friendship endures through disagreements and misunderstandings.
Funding was provided by Humanities Nebraska and the Nebraska Cultural Endowment.
About the Author
Tracy Daugherty was born and raised in Midland, Texas. He is the author of six novels, a novella collection, six short story collections, a book of personal essays, a collection of essays on literature and writing, as well as biographies of Donald Barthelme, Joseph Heller, Joan Didion, Billy Lee Brammer, and Mary Evershed, astronomer and Dante scholar. His biography of Larry McMurtry is forthcoming from St. Martin's Press. His stories and essays have appeared in The New Yorker, Vanity Fair, British Vogue, The Paris Review online, McSweeney's, Ploughshares Solos, Boulevard, Chelsea, The Georgia Review, The Gettysburg Review, Triquarterly, The Southern Review, and many other journals. He has received fellowships from the Guggenheim Foundation, the National Endowment for the Arts, Bread Loaf, Artsmith, and the Vermont Studio Center. A member of the Texas Institute of Letters and PEN, he is a five-time winner of the Oregon Book Award. At Oregon State University, he helped found the Masters of Fine Arts Program in Creative Writing, and is now Distinguished Professor of English and Creative Writing, Emeritus. In 2018, Literary Arts awarded him and his wife, Marjorie Sandor, the Stewart H. Holbrook Literary Legacy Award for outstanding contributions to Oregon's literary life.