Yesterday and Today: The Interactive Beatles Experience
Yesterday and Today: The Interactive Beatles Experience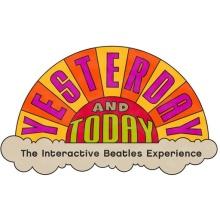 7:30pm @ Red Cloud Opera House Auditorium
GET TICKETS HERE or at the Red Cloud Opera House
The Red Cloud Opera House is celebrating 20 years of top notch performances by bringing back fan favorites! Yesterday and Today: The Interactive Beatles Experience is the nation's most innovative and unique show utilizing the works of the Beatles. This amazing band, anchored by brothers Billy, Matthew and Ryan McGuigan perform as themselves and leave the song choices completely in the hands of the audience. Join us for a chance to hear your favorite Beatles songs!
About the Band
In 1996, Billy, Ryan and Matthew McGuigan were just 21, 18, and 15 years old when their father, William McGuigan passed away, after a difficult, but courageous battle with Leukemia.
William "Bill", was enlisted in the United States Airforce from 1979 to 1994. Aside from his work in the armed forces, Bill had an immense love for two things in life. Naturally, the first being his sons, but it was the music of The Beatles, that came a close second.
Bill owned every Beatles album there was...even the obscure ones. However, as a family, the McGuigans were quite poor. So, rather than going out to entertain the young ones, Bill stayed home with them and shared his love of the Beatles catalogue with his boys.
Little did any of them know, it would turn out to be one of the greatest gifts a father could pass on to his children.
Now, Billy, Ryan and Matthew have united their musical talents, charms and passion for performing to create the ultimate living tribute to the greatest man they've known. They tour the world with the show, "Yesterday & Today", which is a unique audience interactive concert experience, born out of the idea that everyone, like themselves, has a story or particular memory attached to the legendary music of The Beatles.
ADA Accessibility
Please contact Visitor Services Coordinator Nick Powers at npowers@willacather.org about accessibility accommodations.