Examining Cather's A Lost Lady in its Centenary Year
Examining Cather's A Lost Lady in its Centenary Year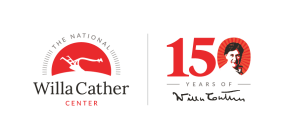 by the York News Times
RED CLOUD —The 68th annual Willa Cather Spring Conference, Complex and Brilliant: Cather at 150, will pay homage to the author's life and legacy and examine the evolution of her writerly imagination. The conference will also explore Cather's novel, A Lost Lady, as well as her essay "Nebraska: The End of the First Cycle," which were published a century ago.
On Thursday, June 1 at 7 p.m., invited speaker Dr. Molly Rozum will present "The Necessary Vision and the Necessary Skill: Willa Cather, Grasslands Space, and the Cultural Aspirations of Settler Society's First Grasslands Grown Generations." Rozum is associate professor and Ronald M. Nelson Chair of Great Plains and South Dakota history at the University of South Dakota and is the author of Grasslands Grown.
On Friday, June 2 at 7 p.m., invited speaker Dr. Shelley Stamp will present "Willa Cather and Company: Female Filmmakers, Female Screenwriters, and Female Authors in Early Hollywood." Stamp is a professor of Film + Digital Media at UC Santa Cruz and the author of Movie-Struck Girls.