Kay Cover, A League of Her Own
Kay Cover, A League of Her Own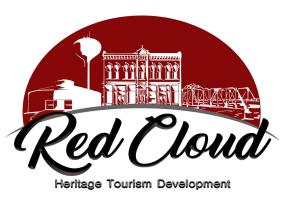 Watch this video to learn more about women's sports pioneer Kay Cover and her impact on the softball program in Red Cloud. In addition to learning more about her incredible story, this video features video of downtown Red Cloud, the ballfields, and RCHS alumni, including Cover's daughters
From Nebraska Public Media:
Kay Cover was naturally athletic, but opportunities for talented young women prior to Title IX were limited at best. When her five daughters were old enough to play ball, she started a fast-pitch softball league in Red Cloud in the early 1970s. Untrained, but naturally gifted as a coach, Kay Cover not only had an undefeated team, she inspired her players with a new vision for their futures.
On June 23, 1972, the United States Congress passed the Title IX of the Education Amendments of 1972. The law states "no person in the United States shall, on the basis of sex, be excluded from participation in, be denied the benefits of, or be subjected to discrimination under any education program or activity receiving Federal financial assistance."
Interested in making sure the softball and baseball programs in Red Cloud continue to prosper? A group of dedicated individuals is presently engaged in fundraising efforts to improve the concession stands, bathrooms, bleachers, and more at Illian Field. Contact Casey Fangmeyer or members of the Red Cloud Athletic Association if you want to learn how you can help.
Efforts are also underway to create signage at the ballpark honoring the legacy of Kay Cover. Send us a message at jmccartney@redcloudnebraska.com if you would like to help with that.