RCCF Selects Carson McCleary and Kayce Clark as 2022 Scholarship Winners; Jen Schriner receives non-traditional scholarship
RCCF Selects Carson McCleary and Kayce Clark as 2022 Scholarship Winners; Jen Schriner receives non-traditional scholarship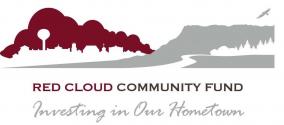 RED CLOUD
The Red Cloud Community Fund (RCCF) is pleased to announce its 2022 annual scholarship winners. Kayce Clark, RCHS Class of 2022, was the recipient of the Red Cloud Community Fund scholarship which is funded in part by the Kinman-Oldfield Trust. Carson McCleary received the Clint Erickson Memorial Scholarship, which goes to an outstanding student-athlete in the Red Cloud, Blue Hill, Franklin, and Silver Lake school districts. McCleary also received the Red Cloud Memorial Scholarship.
Jen Schriner's employer, the Willa Cather Foundation, received a grant so that Schriner can pursue certification to become a yoga instructor. The Community Fund hopes Schriner will soon be able to open a part-time business and instruct classes locally. Clark, McCleary, and Schriner will be recognized at the RCCF Annual Celebration at the Starke Round Barn on Friday, May 27th.
RCCF would like to remind the community of the John & Dorothy Sherwood Memorial Scholarship which goes to a non-traditional student looking to advance their careers and/or improve their skillsets. RCCFF encourages applications for the non-traditional scholarships from anyone who wants to live or work in Red Cloud, preferably within a 10 mile radius. Applications are accepted year-round for non-traditional scholarships. Contact Scholarship Committee Chair Kory McCracken or any RCCF member for more information.