Red Cloud 2020: 10 highlights in an exceptionally challenging year
Red Cloud 2020: 10 highlights in an exceptionally challenging year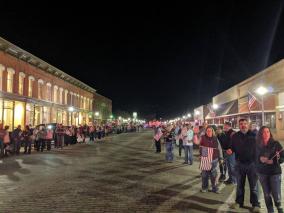 Despite the COVID-19 pandemic turning the world upside down and cancelling events, Red Cloud still has a healthy list of things to be proud of that occurred during the 2020. The following list is not meant to be exhaustive or ranked in order of importance and leaves out a lot, including the hospital's fundraising campaigns, the successful launch of the RC Farmers' Market, the BBQ Cook-off, the new Heritage Tourism 5-Year Plan, various successes at The Valley Child Development Center, the Chamber of Commerce & Willa Cather Foundation's Chamber Bucks giveaway to support local businesses, the Red Cloud Community Fund making technology grants to TVCDC and the Red Cloud Community Schools, the new veterans' wall across from South Central State Bank, Deano's Bar & Grill in Guide Rock winning Business of the Year, and much much more. Please go back and read our newsletters from 2020 if you want to know more about all of the aforementioned highlights, that are definitely worthy of honorable mention. We are certain we've left something extraordinary out and apologize in advance if anything was slighted.  
Keep reading for more details about our selections and why we picked them.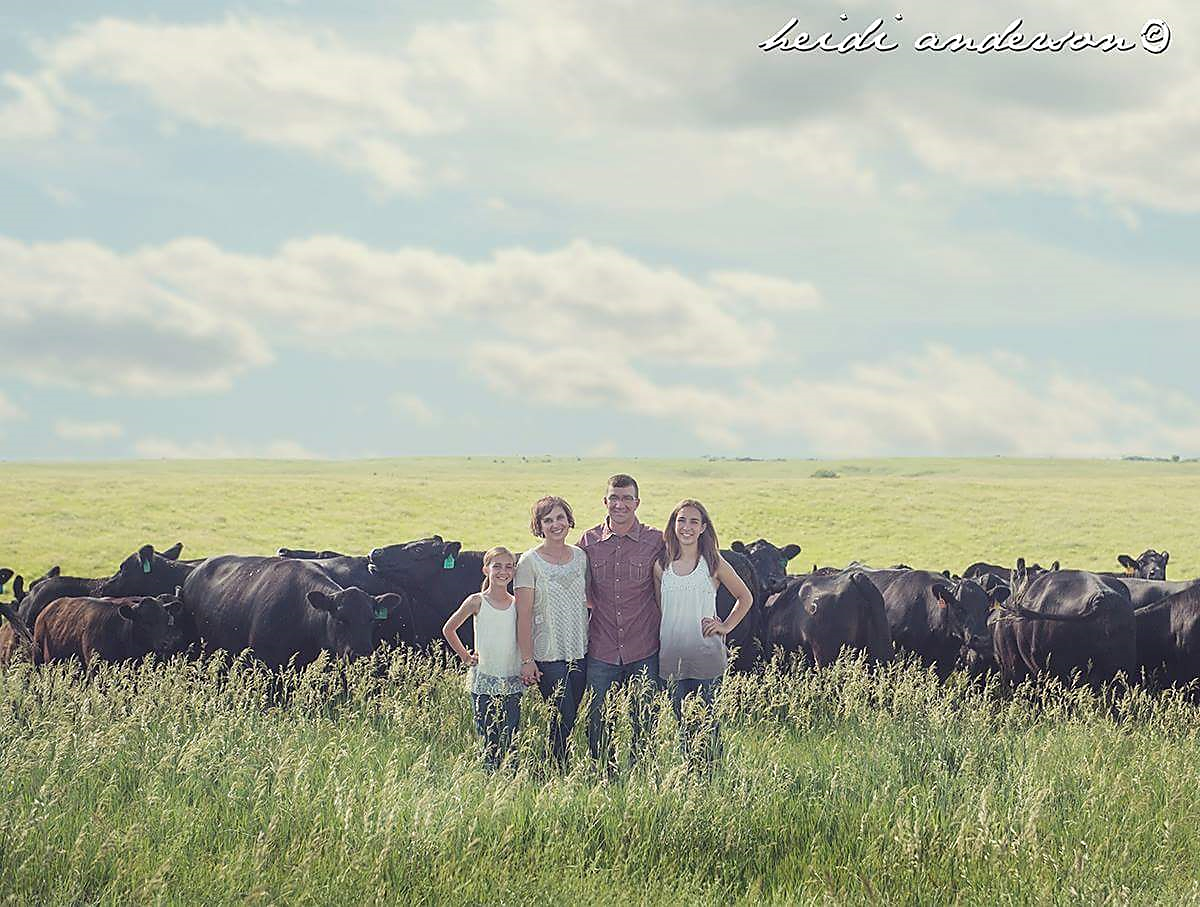 Brandon and Kami Meyer placed 1,147 acres of grassland in a conservation easement. The land is located in southern Webster County along the border with Kansas and across US Hwy 281 from the Willa Cather Memorial Prairie. With this addition, nearly 1800 acres of prairie will now be preserved in perpetuity--a huge win for nature enthusiasts, Cather fans, and the native species that inhabit the area. The Meyers' land was formerly owned by Kami's grandfather, Delbert Lewis. Kami told the Lincoln Journal Star that Lewis "came from nothing. He had to quit school and start trucking to support his family. It was always a dream of his to own this land because he wanted to take better care of it." By placing the land in a conservation easement, the Meyers have ensured that the land will be well taken care of for generations to come. It also bolsters Red Cloud's repertoire of heritage tourism assets. 
City Sales Tax Revenue
For most people, tax is a four letter word. This year, however, the City reaping a record amount of sales tax revenue is a clear cause for celebration. Tax should be synonymous with joy this year as a record amount was generated despite a pandemic and less tourism travel than usual. While the uptick is due to a variety of factors including construction related to various heritage tourism projects such as the multiproperty restorations that are part of the National Willa Cather Center's Campaign for the Future (see below), it also demonstrates that when Red Cloud residents shop local they can literally save local businesses and the community.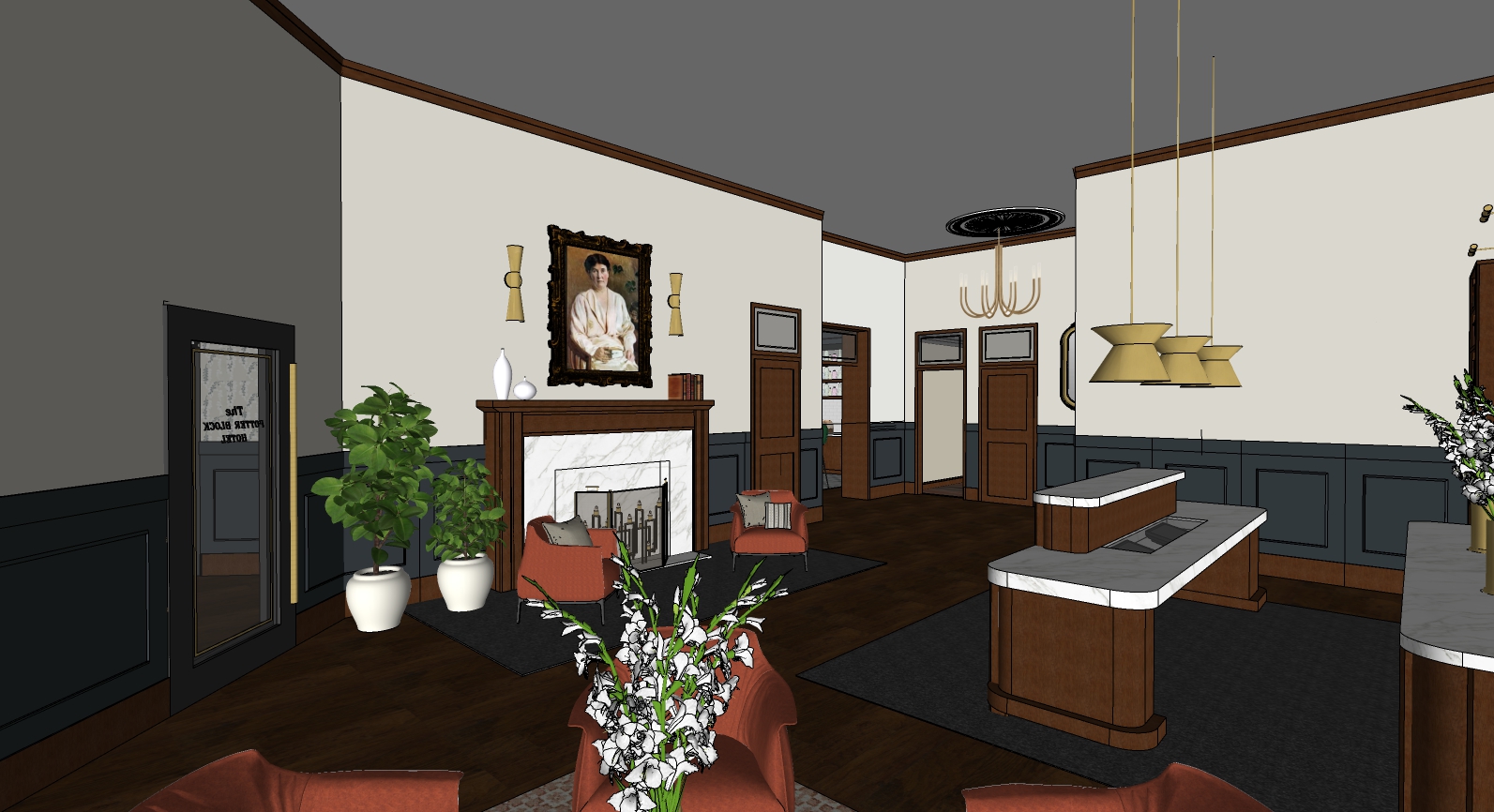 Design development work was wrapped up on the Hotel Garber project--which will result in the creation of a 26 room boutique hotel in the heart of downtown Red Cloud in the former Brenda's Shoppe location. At present the hotel's Board of Managers is in fundraising mode and seeking interested investors. You can learn more about the project by clicking on the picture above which will take you to a Case for Support document. The project will be financed by a combination of investor dollars, philanthropic support, and bank loans and the prospects for success are looking better each day. You can view additional interior renderings by clicking here and the Board hopes to have a logo and signage design completed soon. It's estimated that the Hotel Garber could lead to the creation of 10 new jobs, $365,000 in local sales and lodging tax revenue over the next decade, and has the potential to generate $6 million of economic impact in Webster County. 
COVID-19 got in the way of the normal rituals and celebrations connected to high school graduation, but thanks to the quick thinking and ingenuity of RCHS staff, Red Cloud's 2020 class will have an exceptional memory to recall at future alumni banquets. After all, what other graduating class in the United States can say that their ceremony took place on a flatbed trailer? Click on the video from Newschannel Nebraska above to learn more about this unique occurrence.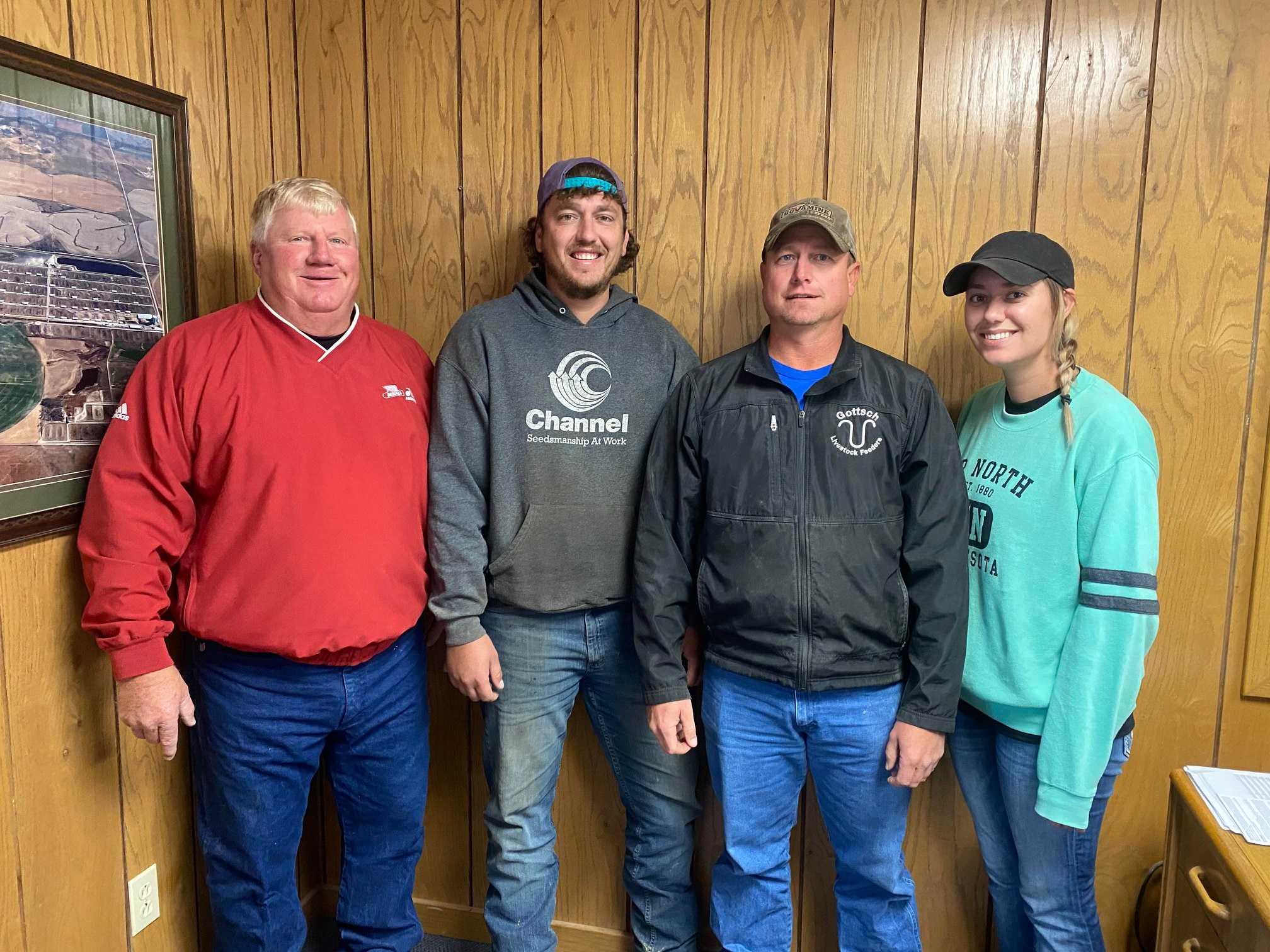 Thanks to generous support from the community, local businesses, and the alumni network, the Red Cloud Community Fund's (RCCF) goal of raising $5K during the month of September to match $5K given by Schriner Farms, South Central State Bank, C&D Service Center, Gottsch Livestock Feeders, B-Green Lawn Care, and GTA Insurance Group in August was shattered. In the end, $15K was raised and given away to Cherry Corner Estates Assisted Living Center, The Valley Child Development Center (TVCDC), the City of Red Cloud's Historic Preservation Commission, Webster County Senior Services, Heritage Tourism Development, and to RCCF's general fund and Youth FAC group. In addition to ongoing support of TVCDC, Heritage Tourism and scholarships to local youth and non-traditional students, RCCF also secured grants for technology that enabled both Red Cloud Community Schools and TVCDC to be better able to respond to COVID-19. RCCF also announced that the organization will attempt to raise $150K to match $150K in donations to celebrate Red Cloud's 150th birthday in 2021! Learn more about RCCF in this video from the Nebraska Community Foundation: 
The Corner Nook, Montgomery Auction, and Riverwood Bakery
Empty spaces are becoming more scarce in downtown Red Cloud as several buildings are undergoing plans for renewal, adaptive reuse, and in some cases expansion. It seems like Red Cloud is turning the corner, choosing to see empty buildings as opportunities for entrepreneurial endeavors as opposed to sad reminders of past glory. This year we were lucky enough to fill some of those spaces with new businesses, including The Corner Nook Coffee Shop & Boutique and Riverwood Bakery. Montgomery Auction also filled a space with online auction displays in a quonset building next to Hometown Market and Meadow Creek. Riverwood Bakery's storefront is not yet open but that gives us another great thing to look forward to in 2021! 2 spaces in the National Willa Cather Center are also available and full of opportunity at a more than reasonable cost for the right entrepreneur. To learn more about Cassie Himmelberg and Nicole Mackin, owners of The Corner Nook, read the story below: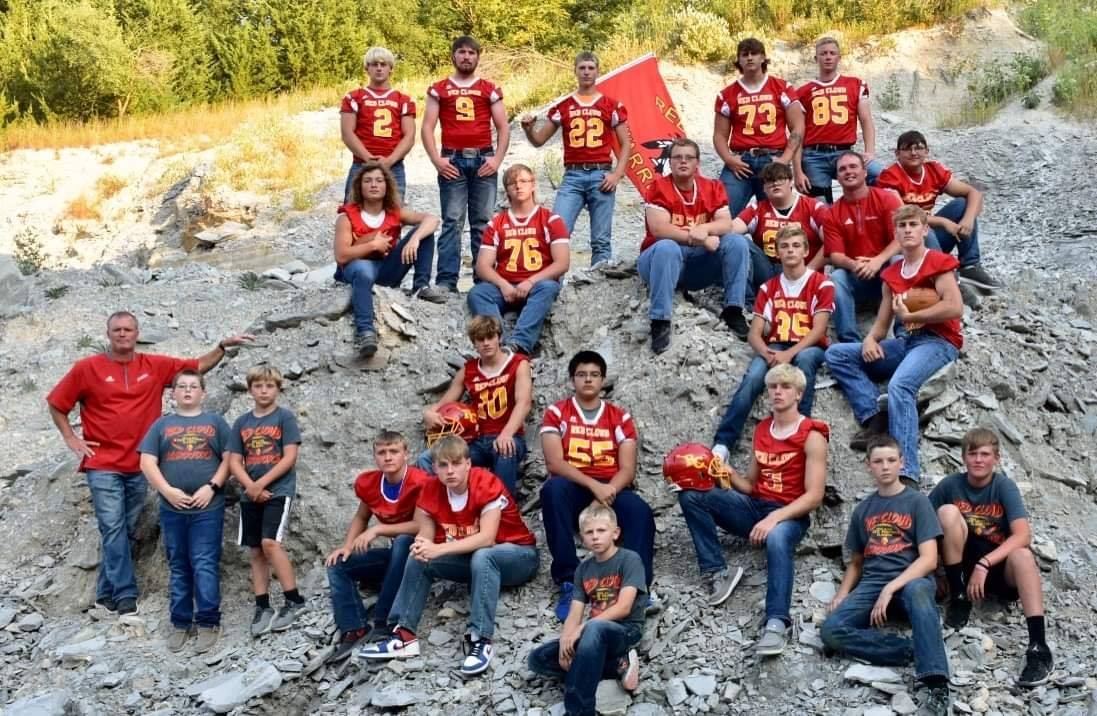 Red Cloud High School's football team ended a 27 year playoff victory draught by defeating Dorchester in the first round of the Class D-6 playoffs. The win was the culmination of a tremendous transformation for the Senior class who went winless during their Freshman year before steadily improving, first making the playoffs in 2019 and getting to the second round in 2020.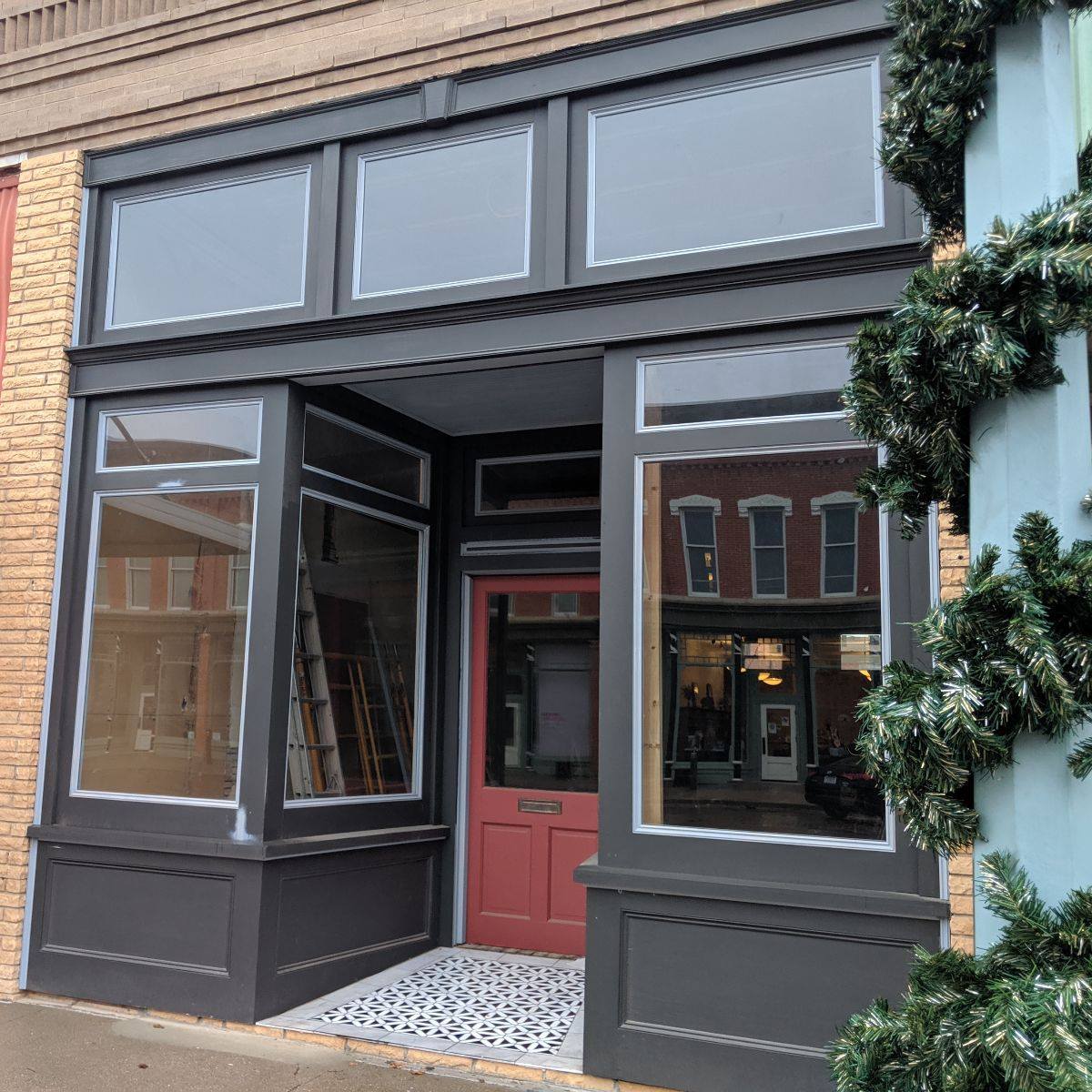 Downtown Red Cloud has been getting a bit of a facelift recently with a number of rehabilitation projects going on simultaneously. The Garber Bank Building, the future site of the Hotel Garber (see above), the former location of Gary's Barbershop, Subway, H&R Block, the former location of Stock-Aid Liquor, the State Bank Block Building, and the former location of Red Cloud Hardware are all being rehabilitated to various degrees. Add to that the opening of The Corner Nook (see above) in June of this year at the former Taylor's Drugstore building, the soon to be open Riverwood Bakery, and the demolition of the dilapidated structure that used to house Dr. Cook's drugstore back in Willa Cather's time and it's obvious that Red Cloud is making progress towards creating a vibrant and active downtown.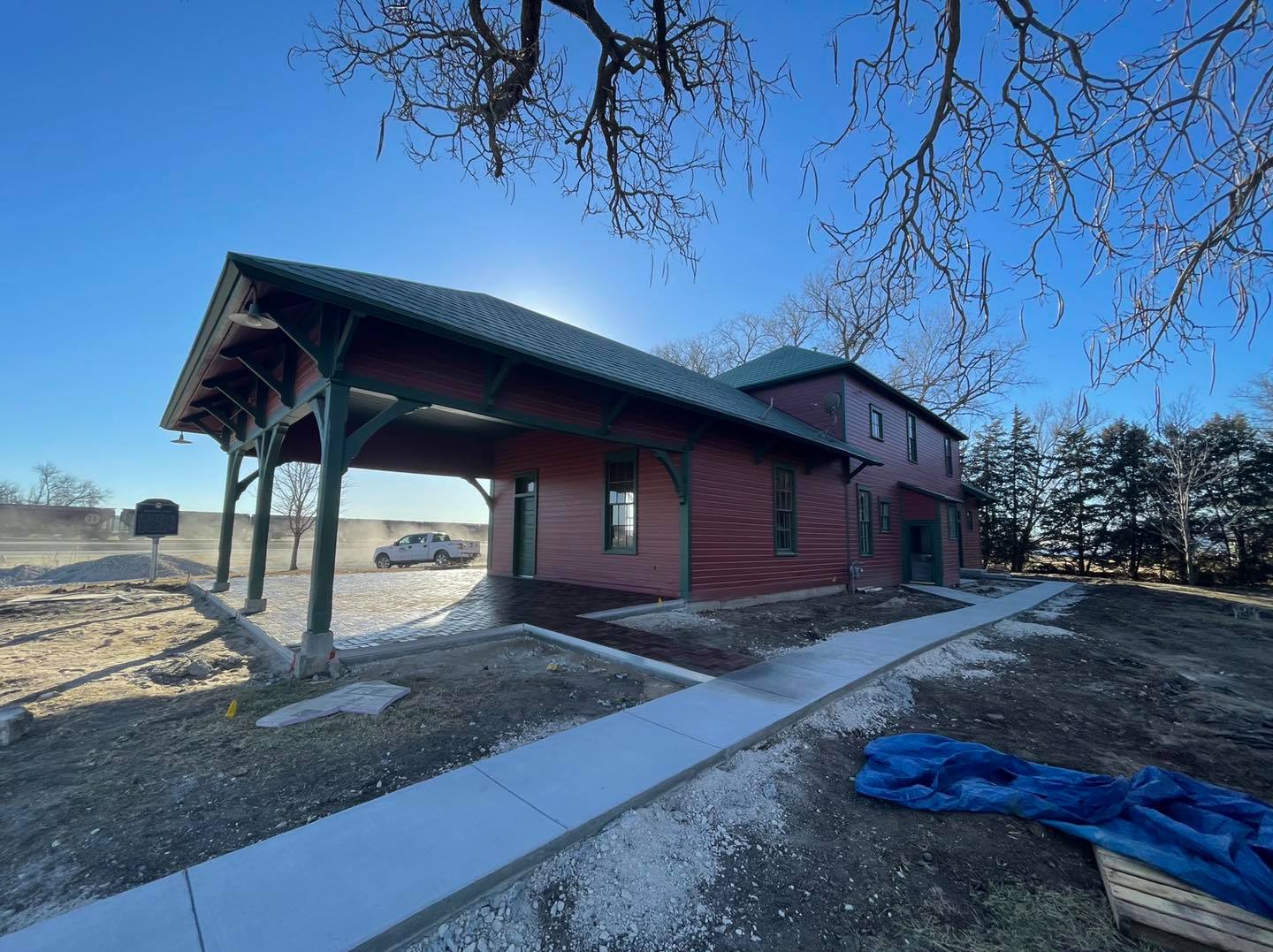 At the beginning of 2020, the National Willa Cather Center went public with their "Campaign for the Future" project, which will result in the restoration of several historic buildings in Red Cloud and in rural Webster County (Burlington Depot, Willa Cather's Childhood Home, the Garber Bank Building, and the Pavelka Farmstead among others) as well as an equity investment in the adaptive reuse of the former Brenda's Shoppe location into the Hotel Garber. The campaign has already resulted in the expansion of educational and maintenance staff. As of this writing, the organization is closing in on its $6.5 million goal which will help ensure that Red Cloud continues to be a cherished site for literary and heritage tourism.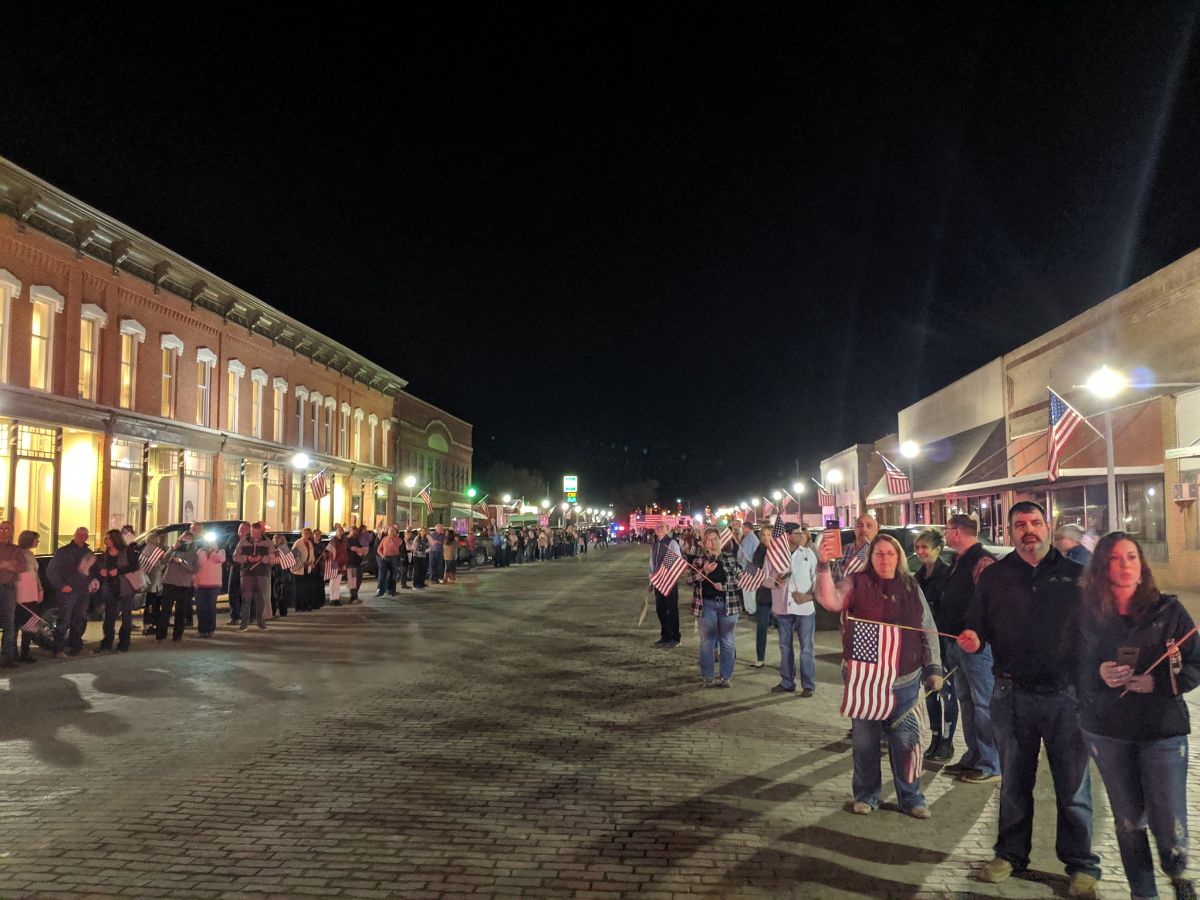 On February 29th, what appeared to be the entire population of Webster County and perhaps some spillover from surrounding counties gathered in Red Cloud to pay respect to World War II Veteran, Pearl Harbor survivor, and RCHS Class of 1940 graduate Donald Stratton. Stratton's memoir All the Gallant Men, became a sensation shortly after its publication as it detailed the events that enabled Stratton's survival during the Dec. 7, 1941 attack. To learn more about Stratton's life, please click on the picture above, purchase All the Gallant Men, and watch the video from the US Navy below:.