Red Cloud Motor Company holds groundbreaking ceremony
Red Cloud Motor Company holds groundbreaking ceremony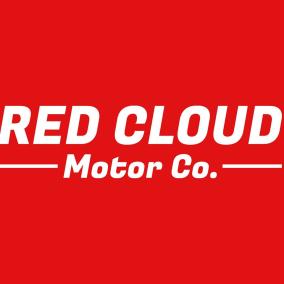 The Red Cloud business community continues to grow. The Red Cloud Motor Company held a groundbreaking ceremony on Wednesday, July 19th near the intersection of Webster Street and 11th Avenue on the north end of town. The business will be located in between Kenny's Hardware & Home Center and Dollar General. Various community leaders were in attendance including Mayor Todd Brown, Heritage Tourism Development Director Jarrod McCartney, and Adam Vetter and Bridget Daehling from the Red Cloud Area Chamber of Commerce.
Inavale native Wade Maudlin will own and operate the facility which will sell used cars with the potential to expand into other areas, including light service. Wade, his wife Ashley, and their family hope to eventually move back home to the Red Cloud area.
Wade works in sales for Hastings Ford Lincoln presently and will continue his relationship with that dealership. While the Red Cloud Motor Company will focus on selling used cars, customers can work with Wade to access both used and new cars from Hastings Ford Lincoln. Barring the unexpected, Wade hopes to be open for business before Winter.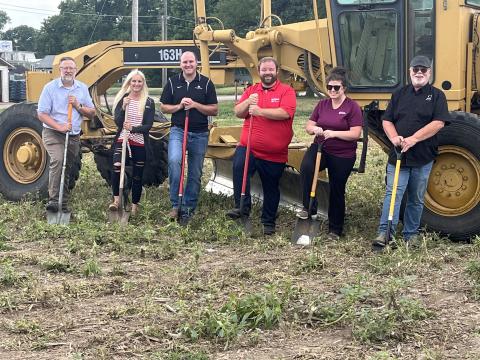 Pictured L to R: Jarrod McCartney, Bridget Daehling, Adam Vetter, Wade Maudlin, Ashley Maudlin, and Kenny Maudlin.