Willa Cather's 150 years to be celebrated throughout 2023
Willa Cather's 150 years to be celebrated throughout 2023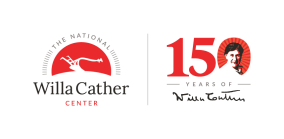 by Zach Wending/Nebraska Examiner
LINCOLN — Acclaimed Nebraska novelist Willa Cather, who would have marked her 150th birthday in 2023, will be celebrated throughout the year with a series of events.
The National Willa Cather Center will host events locally and nationally for Cather's 150th birthday and also the 100th anniversaries of her Pulitzer Prize for "One of Ours" and the publishing of "A Lost Lady" and "April Twilights and Other Poems."
Cather is celebrated, the center explains, for her discovery and use of a "distinctive American language" that included authentic immigrant experiences. Novels such as "O Pioneers!" and "My Antonia" (published in 1913 and 1918) marked the "wellspring" of Cather's youth in Nebraska.
After winning her Pulitzer Prize, Cather continued to have a successful and prolific career.