Heritage Tourism
Heritage Tourism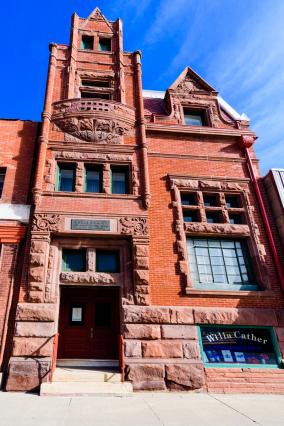 Webster County is blessed to be one of the leading Heritage Tourism sites in the state of Nebraska. With nearly 50 sites associated with author Willa Cather in Red Cloud, Bladen, and the places in between, the Starke Round Barn (the largest "true" round barn in the world) just outside of Amboy, deep connections to Baseball Hall of Famers Cy Young and Dazzy Vance, and underdeveloped sites such as the Pike-Pawnee Village near Guide Rock and various sites near Cowles, visitors can spend a long weekend exploring Nebraska history and culture. Two of the 20 Nebraska National Historic Landmarks are located here (The Cather Childhood Home in Red Cloud and the aforementioned Pawnee Village).
According the Nebraska State Historical Soceity, "Heritage Tourism is defined as the experience of visiting museums and historic sites. To more and more travelers it is getting a sense of 'real' history. For others, it is an opportunity to explore Nebraska through its back roads and byways. Nebraska's heritage attractions tell important stories about that state--stories that can only be experienced firsthand, thus creating a compelling incentive to choose the Cornhusker State as a travel destination. And heritage tourism allows Nebraskans to share their rich history and culture with others." Read the PDF below for more information about the Heritage Tourism industry.
Learn more about what Red Cloud and the surrounding areas have to offer, set up a tour, follow one of our intineraries, or purchase one of our travel packages. Contact Heritage Tourism Development Director Jarrod McCartney or Willa Cather Foundation Education Director Tracy Tucker at 402-746-2653 for more information.
Read the Nebraska Heritage Tourism report for more information.
Other Sites of Interest
Many of the sites listed below are not open to the public. Please make arrangements before visiting.