Laura Bush is coming to Red Cloud for opening of new Willa Cather museum
Laura Bush is coming to Red Cloud for opening of new Willa Cather museum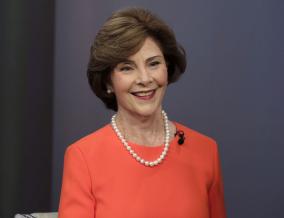 From The Omaha World-Herald / Micah Mertes
Red Cloud, Nebraska, has built a 20,000-square-foot tribute to its most famous citizen, and it's invited one high-profile guest to inaugurate it.
Willa Cather's childhood hometown will host former first lady Laura Bush, who will cut the ribbon and speak at the grand opening of the National Willa Cather Center, a public museum, archive and arts center.
The event, at 1:30 p.m. June 3, is part of the 62nd annual Willa Cather Foundation spring conference, from June 1 to 3. The conference is a signature event of Nebraska's sesquicentennial celebration, highlighting 150 years of state history.